Kiwanis Club of Greater Rockaway serves Rockaway Township, Rockaway Borough, Wharton, Dover and the surrounding areas.
Since Kiwanis Club of Greater Rockaway was officially chartered on September 22, 2021, we have proudly served our community. We serve through various events that bring necessities to local families in need, and more creative events bringing the community together for a family fun day!
---
---
CROSS-CLUB COLLABORATION
"During the Thanksgiving meal event at IHOP, significant contributions were made by Sergio Rodriguez, President of the Kiwanis Club of Greater Dover, and Valerie Kuglin from the Kiwanis Club of Greater Rockaway. Their collaborative efforts were pivotal in the event's success, showcasing a strong partnership between the two clubs. Notably, the Kiwanis Club of Greater Dover, chartered on August 31, 2023, was sponsored by the Kiwanis Club of Greater Rockaway. This collaboration highlights the synergy and mutual support within the Kiwanis community, demonstrating their commitment to service and community engagement, especially in organizing events that benefit and bring joy to seniors during festive occasions."
Excerpt By Morris Focus on November 23, 2023
DARK LAKE SPOOKTACULAR
We started the Kiwanis New Year with a bang by giving away reflective bracelets with a trick or treating safety tips handout. It was distributed to the first 300 children that visited our Halloween decorated table. We continued to give away candy to over 2,000 kids that evening. The event was hosted by the Rockaway Boro and Township recreation departments.
BREAKFAST WITH SANTA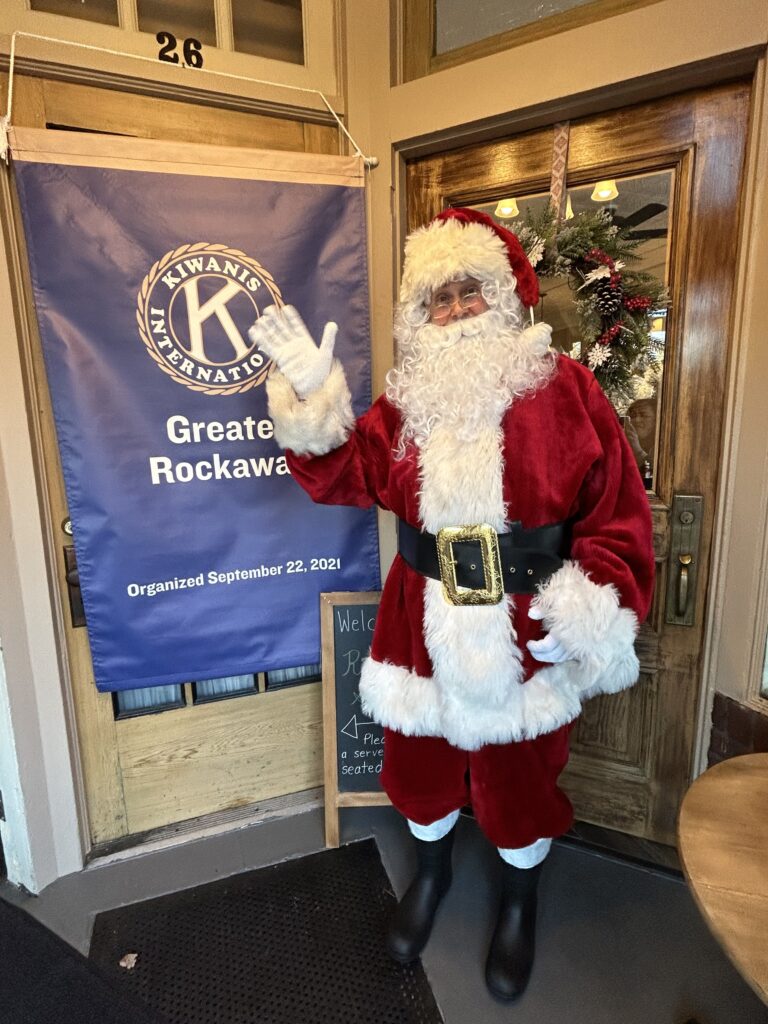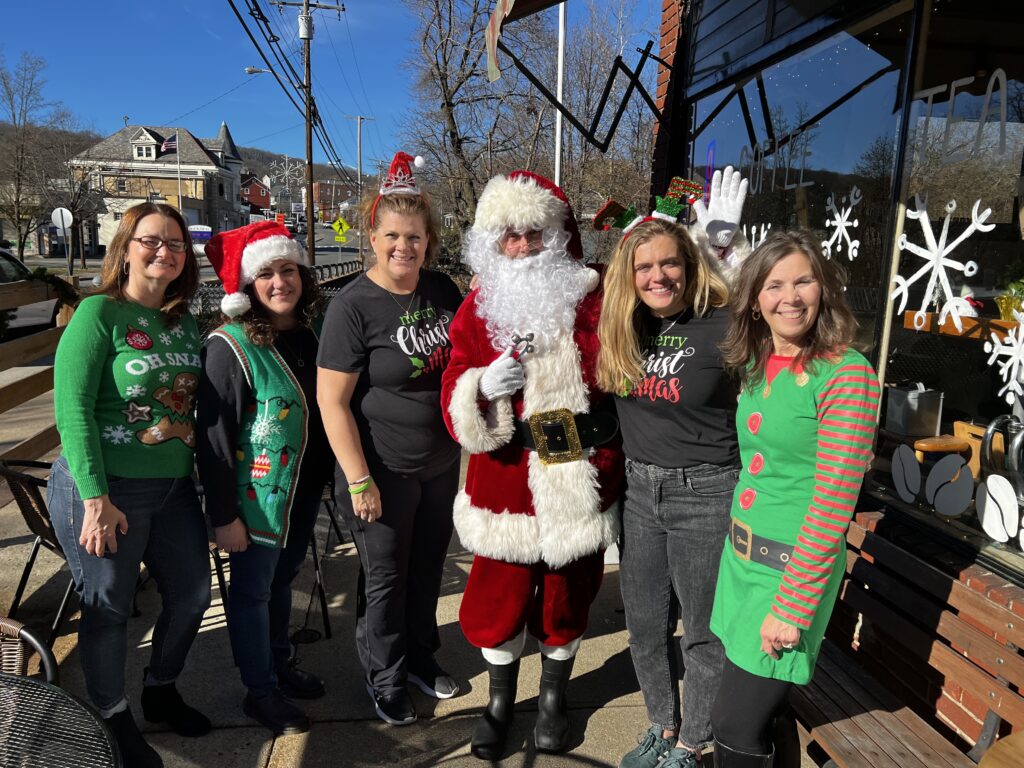 This was our 2nd year holding this event. Located at the Riverside Shoppe, families took pictures with Santa and sang Christmas carols as breakfast was being served. Donations from this event went towards the Morris Hills Key Club Scholarship Fund.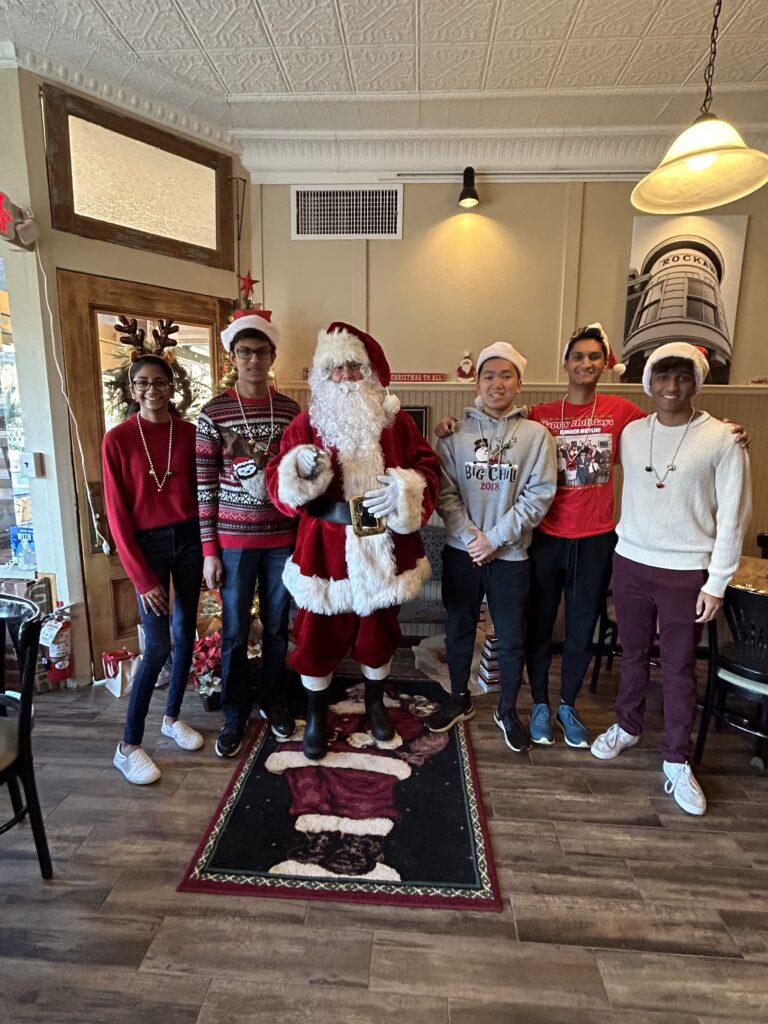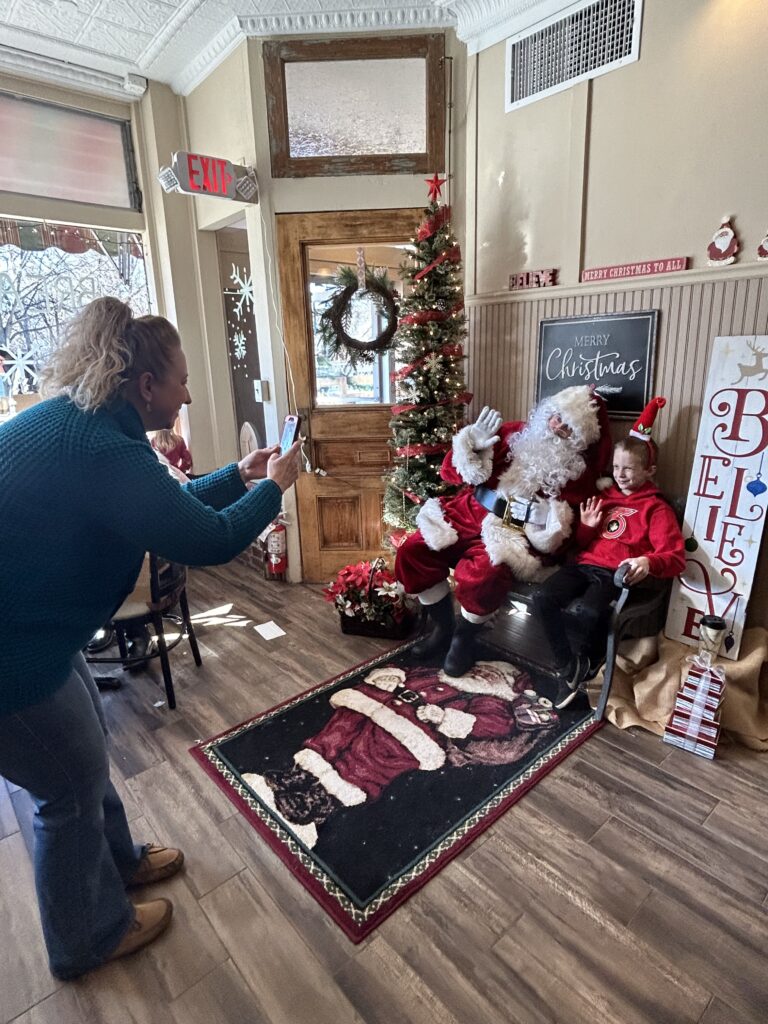 HOLIDAY TOY DRIVE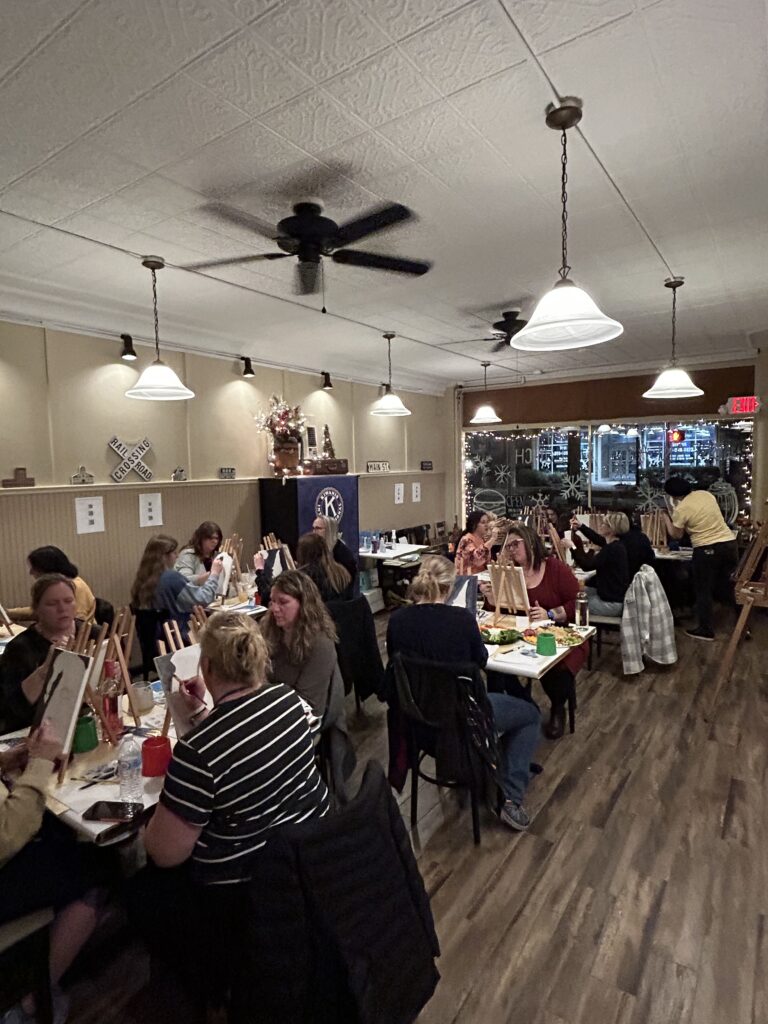 GALENTINE'S SIP AND PAINT
Held at the Riverside Shoppe, guests that attended this sold out event enjoyed a fun night out with friends as they painted their masterpiece. As always, all money raised went back into the community.
ROCKAWAY TOWNSHIP SPRING CLEAN UP
Helped pick up litter at Mt. Hope Pond on Earth Day, and received a $300 grant from the town.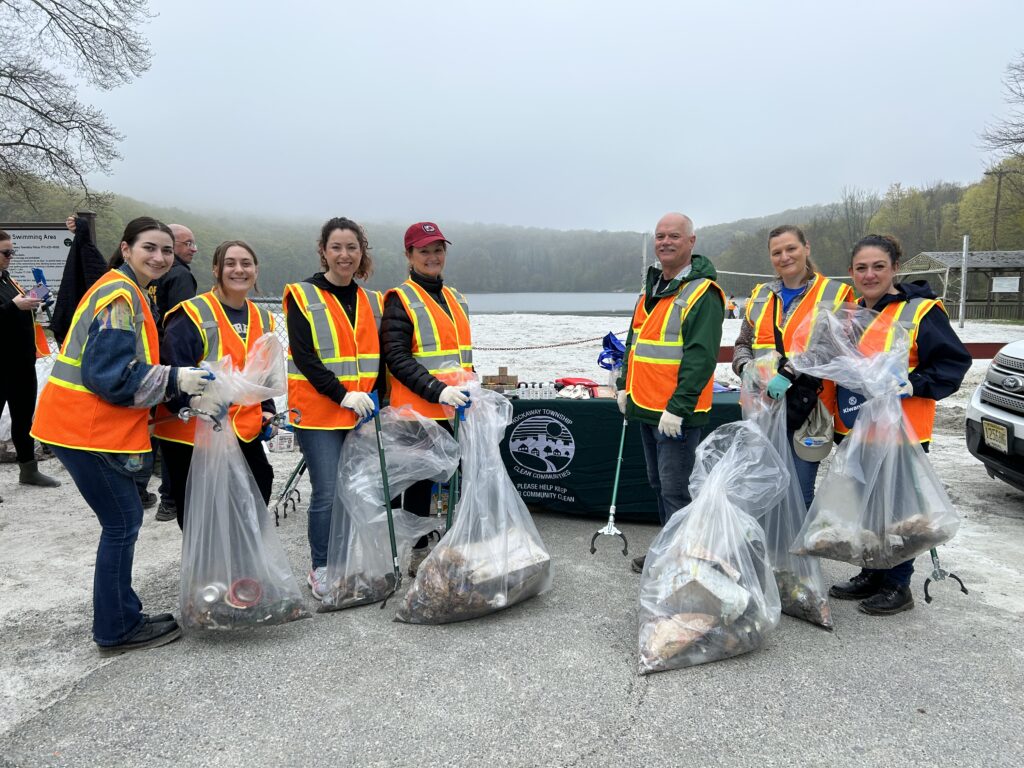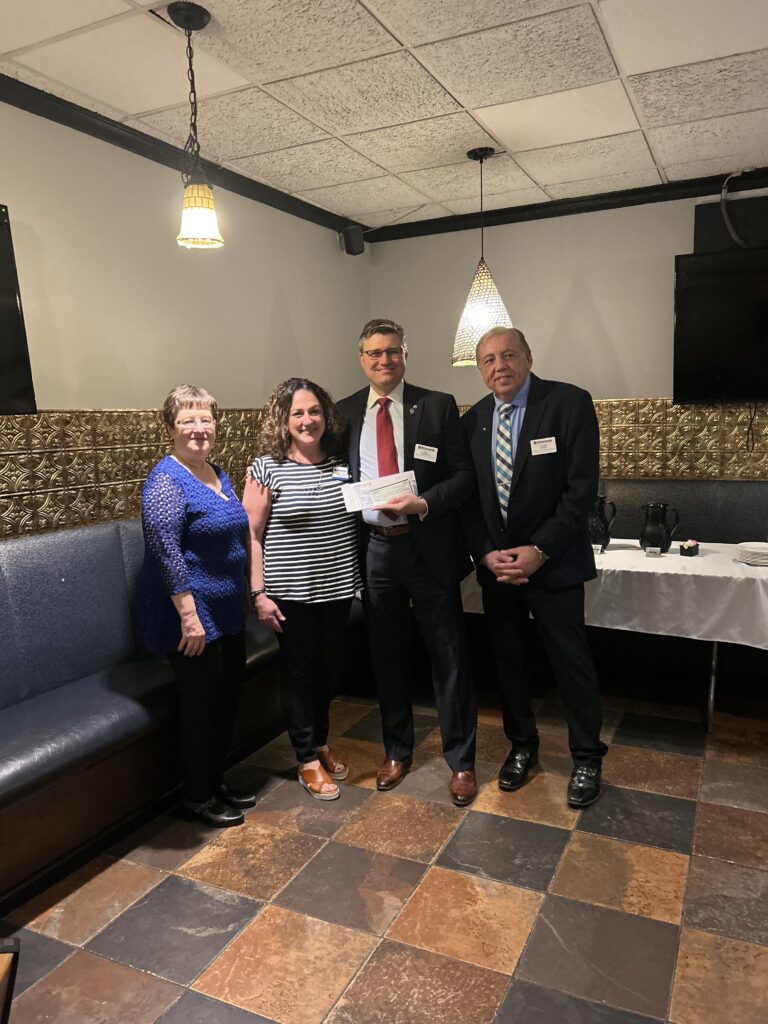 CHILDREN'S FUND DONATION
Contributed money raised by our club that went towards projects that put children on a healthy path such as food drives, reading programs, and youth leadership development.
DINO PROGRAM
Held at the Wharton library, children enjoyed stories, crafts and giveaways at this free dinosaur-themed event hosted by our club.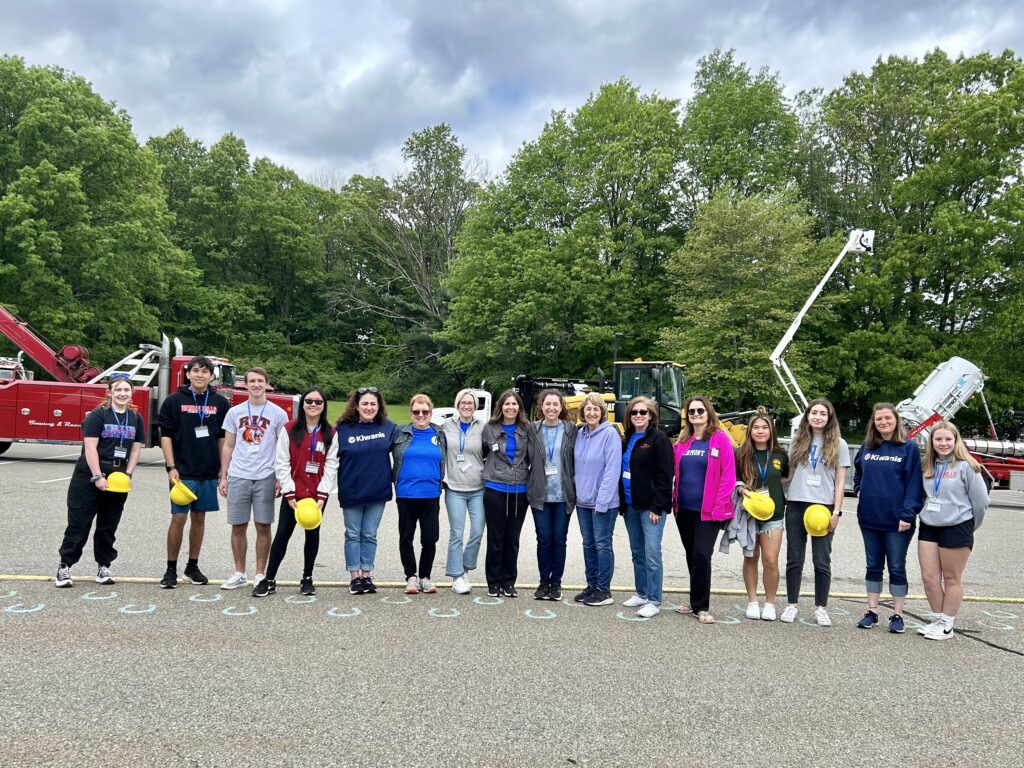 TOUCH A TRUCK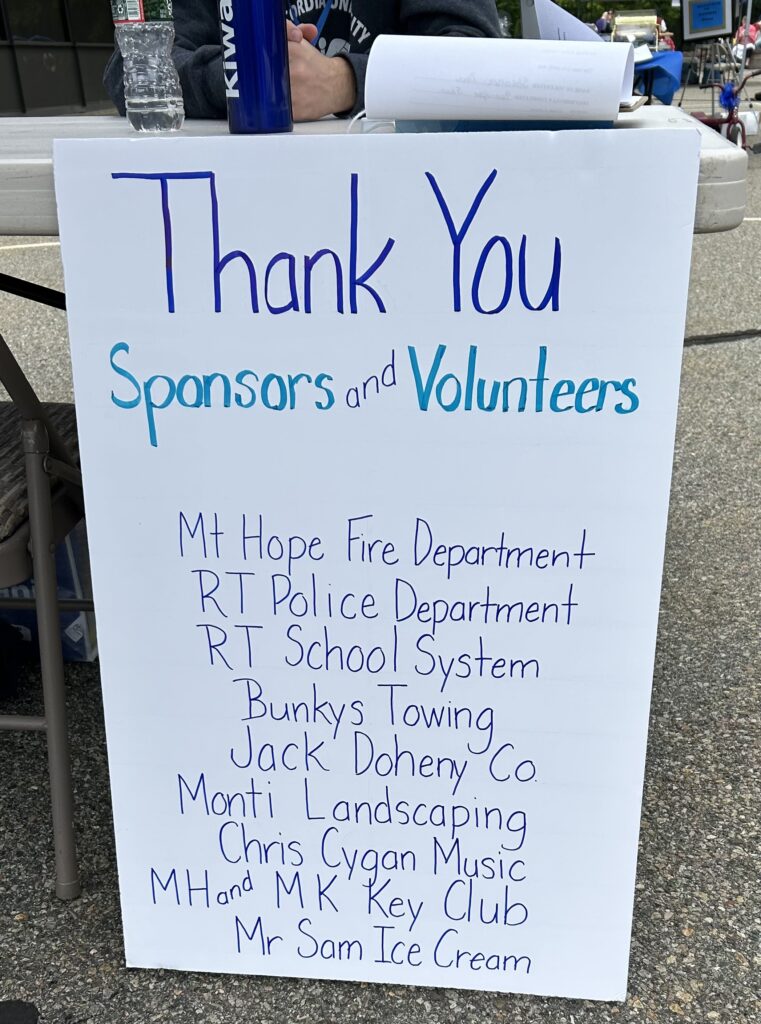 Hundreds of people came for a day of wholesome fun at this 2nd Annual event. Children had more vehicles to explore then the year before, and this time families were also able to purchase treats from the ice cream truck. Another nice addition was live music, and once again, free raffles, activities and play areas were provided for the kids to enjoy.
MORRIS HILLS PROJECT GRADUATION DONATION
A donation of $200.00 was given to help lower the cost of a safe, fun-filled night for graduating seniors.
MORRIS HILLS KEY CLUB SCHOLARSHIPS
Our club advisors attended the Morris Hills Senior Awards Night. Two $250.00 Key Club Scholarship Awards were presented to two recipients that showed dedication to community service and to improving the lives of others.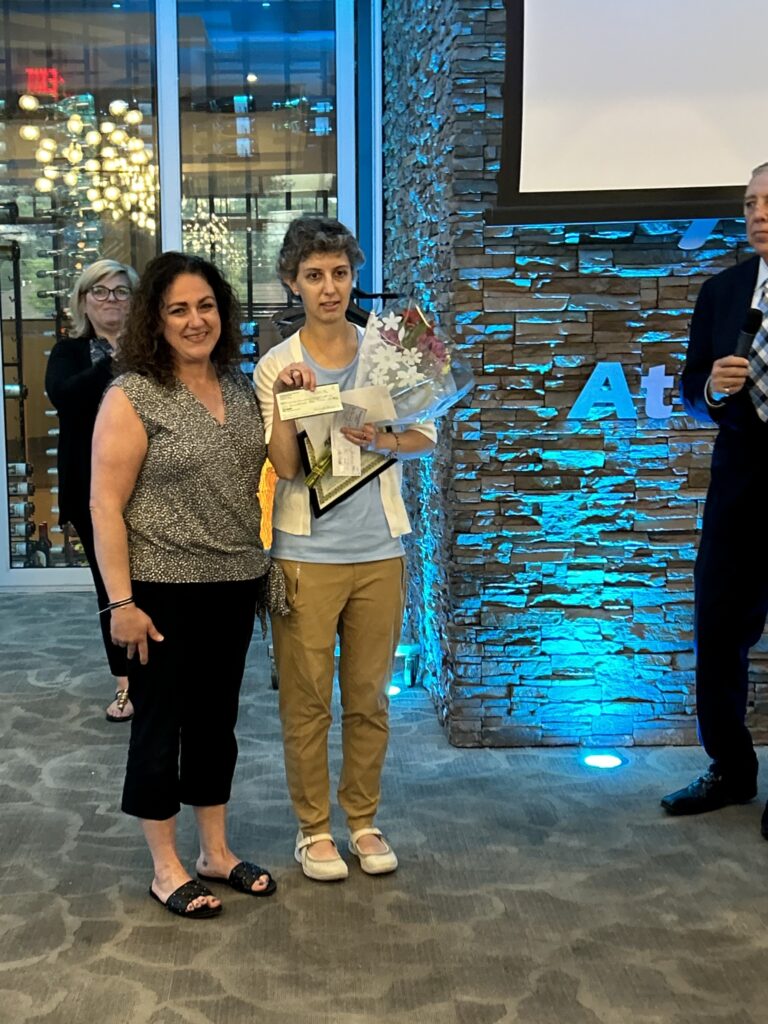 MORRIS COUNTY AKTION CLUB
Contributed money and support to reinstall Morris County's Kiwanis Service Leadership Program that provides adults with disabilities opportunities to give back to their communities.
Utilized money raised by our club to provide 48 backpacks to Wharton students in need through St. Mary's Food Bank.
WHARTON CANAL DAY AND SCHOOL BACKPACK DONATION
What is Kiwanis International?
Join us, and be a part of the nearly 150,000 service projects that make a difference in kids' lives each year. Since 1915, Kiwanis members have united to serve kids and uplift communities. Each year Kiwanis members dedicate more than 18.5 million hours in service and raise more than $100 million for local and international causes.
For more than a century, Kiwanis has created opportunities for children to be curious, safe and healthy regardless of the community in which they live. When you give a child the chance to learn, experience, dream, grow, succeed and thrive, great things can happen.
The Kiwanis International Mission & Vision
Kiwanis empowers communities to improve the world by making lasting differences in the lives of children. Kiwanis strives to be a positive influence in communities worldwide — so that one day, all children will wake up in communities that believe in them, nurture them and provide the support they need to thrive. Our Kiwanis club fulfills the Kiwanis mission by serving our community.
Kiwanis International Service
Service is at the heart of every Kiwanis club, no matter where in the world it's located. Members stage approximately 150,000 service projects and raise nearly US$100 million every year for communities, families and projects. By working together, members achieve what one person cannot accomplish alone.
Our Kiwanis club focuses on changing the world by serving children, one child in our community at a time. To reach more people and have a greater service impact on their communities, many clubs sponsor a Kiwanis family club — K-Kids for primary school children; Builders Clubs for adolescents; Key Clubs for teens; Circle K clubs for university students and Aktion Clubs for adults living with disabilities.
Join Your Local Kiwanis
The kids in your community and the world are counting on you!
Interested in learning more? Please contact us or apply to join our Kiwanis club here.